____________________
We Love Sideshow Banners!
At The Sideshow Banner Exchange, we cherish antique and vintage sideshow banners and work hard to preserve their history and the banners themselves. These pieces of art are an important part of American general and art history. Their bright colors, interesting images and captivating or dramatic scenes are unlike any others out there. This unique genre of art deserves to have a space and a voice in the art history space.
____________________
The current market value of a sideshow banner can be hard to pin down. Our experts are constantly studying the market to ensure that we give accurate appraisals, and each appraisal is free. We give a detailed analysis of your banner with our appraisals. Our appraisals are not based on limited views, we take into account three major factors which results in more than just a number.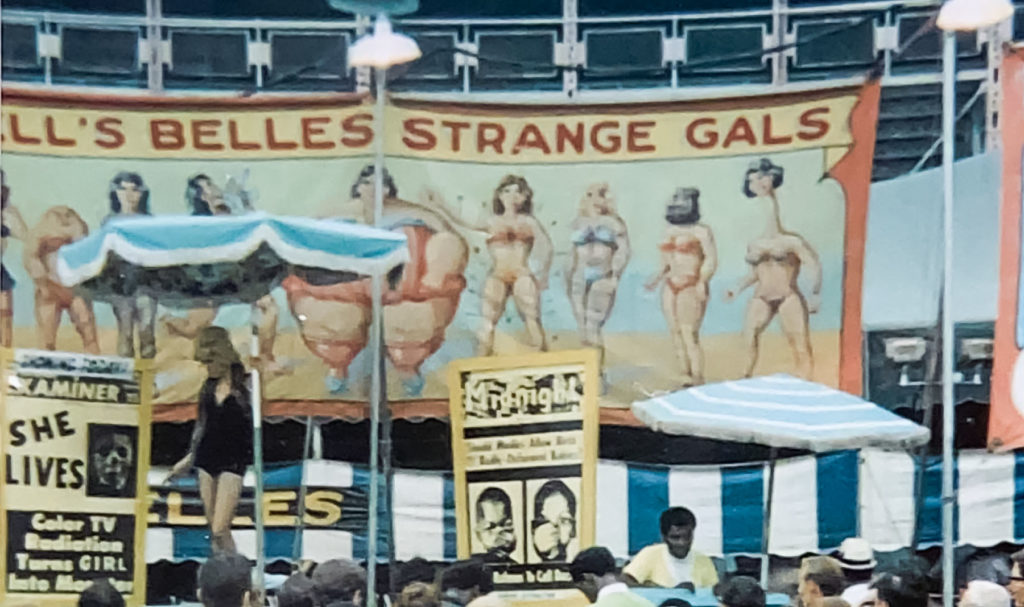 ____________________
Do you have a Sideshow Banner for sale or want to know it's value? Free sideshow banner appraisal for any banner. Snap Wyatt, Fred G Johnson, J. Sigler and more. Fill out the form iby clicking the link below to have your sideshow banner appraised by an expert. We are interested in buying sideshow banners, so if yours is for sale, we might make you an offer.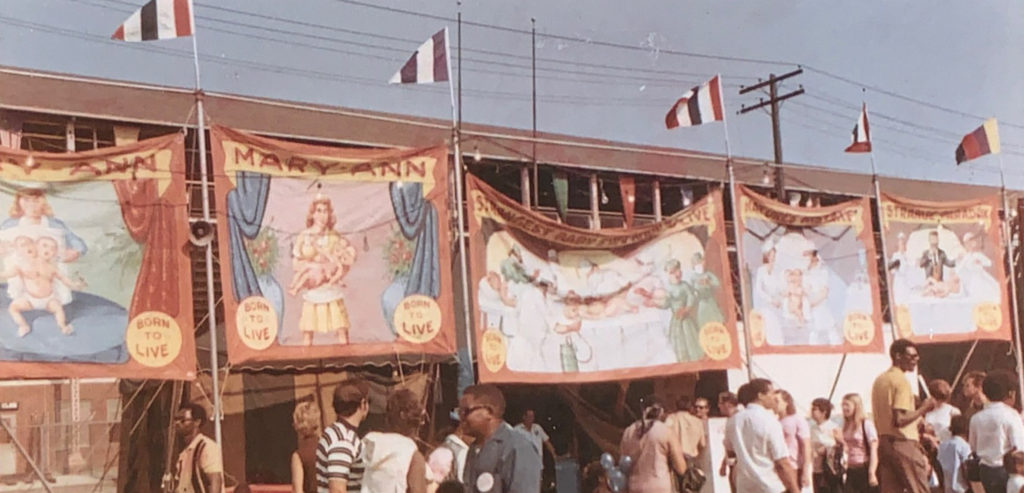 ____________________
Sideshow banners have typically had a rough life. Here at the Sideshow Banner Exchange, we are committed to preserving the history and the physicality of these banners. Repairs and restorations can be made to keep your banner in the best condition possible.

____________________
We will appraise any sideshow banner, from artists such as, David Snap Wyatt, Fred G Johnson, Nieman Eisman, Bobby Wicks, J. Sigler, Johnny Meah, and Mark Frierson
We are located in upstate New York, and buy banners all over the United States.
Feel free to contact us, please call 518-774-6234 or email us at michaelpapa121@gmail.com

The ultimate sideshow banner guide book, co-authored by Michael Papa & Johnny Meah!
Pieces of Dreams By Johnny Meah – Available Now
We are very pleased to announce that our good friend Johnny Meah, has release a book about his career in the circus. To order a copy directly from the Czar of Bizarre himself, please find his email in the flyer below.