In business since 2011, the sideshow banner was founded to preserve and cherish sideshow banners. Not initially accepted as a legitimate form of art, sideshow banners are now well regarded as important and not only genuine but historic works of art.
We strive to keep track of their history and reaffirm every sideshow banner artists' place in art history. Recently releasing a book to preserve that history, our owner, Michael Papa teamed up with the legendary banner painter and Czar of Bizarre, Johnny Meah to write Painters of the Peculiar, a guide to sideshow banner artists and their respective work.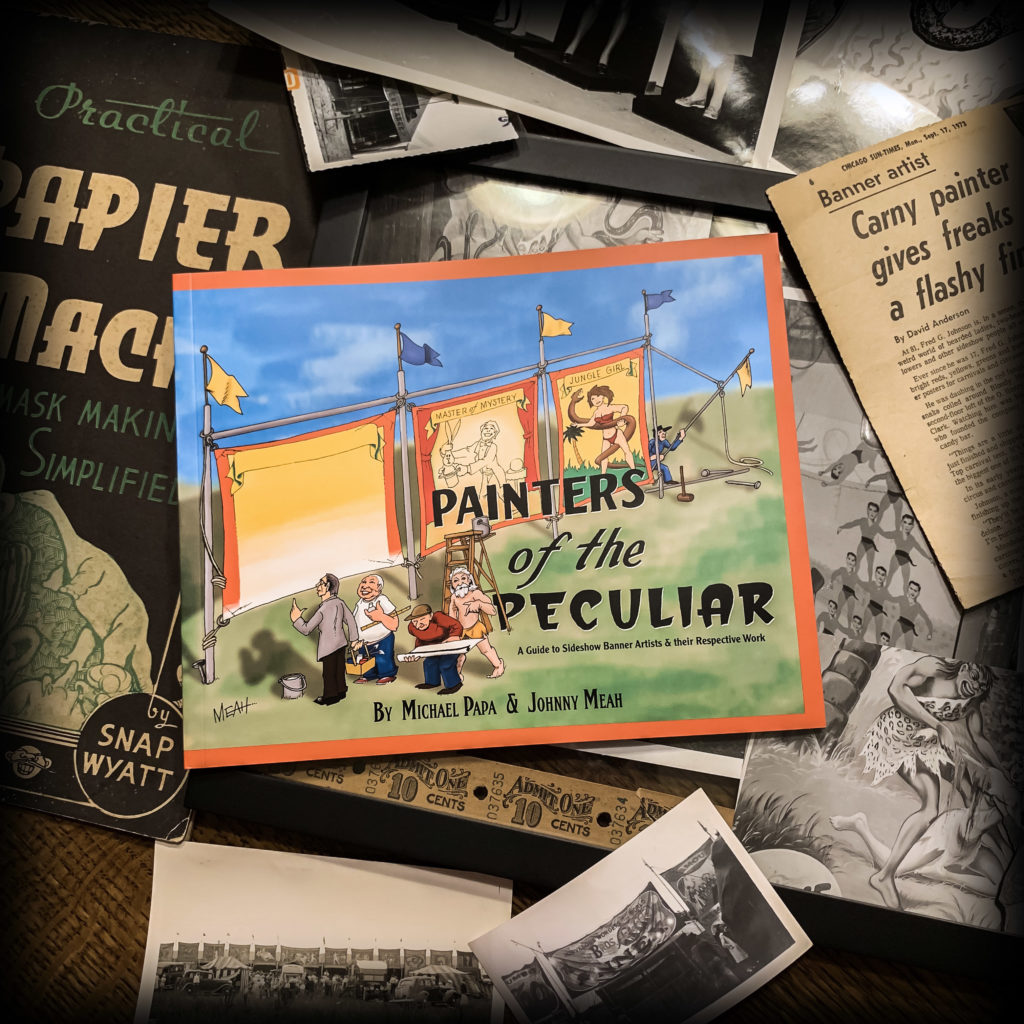 We will appraise any sideshow banner, from artists such as, David Snap Wyatt, Fred G Johnson, Nieman Eisman, Bobby Wicks, J. Sigler, Johnny Meah, and Mark Frierson
We are currently located in the heart of upstate New York, and buy banners all over the country.
Feel free to contact us, please call 518-774-6234 or email us at michaelpapa121@gmail.com