It is hard to talk about Fred Johnson without mentioning that he is the most prolific painter of sideshow banners. Being unclear if that prolific stature came from his art style, body of work, location of studio, or a combination of all of it, he clearly is the most popular name among collectors, or maybe on par with Snap Wyatt.
Johnson started his work early in life as an ammeter artist. While young, he lived next to a sign painter, who worked at the U.S.Tent Company, to whom he showed off some of his work to. The neighbor found him a job assisting the artists with banners. He painted ammunition trucks "warning red" for two years during WorldWar I before returning to U.S. Tent. During this time, he worked with, and was mentored by, Nieman Eisman, who was another very prolific banner painter.
For most of his life, Fred painted for the O. Henry Tent and Awning Company in Chicago, starting in 1934.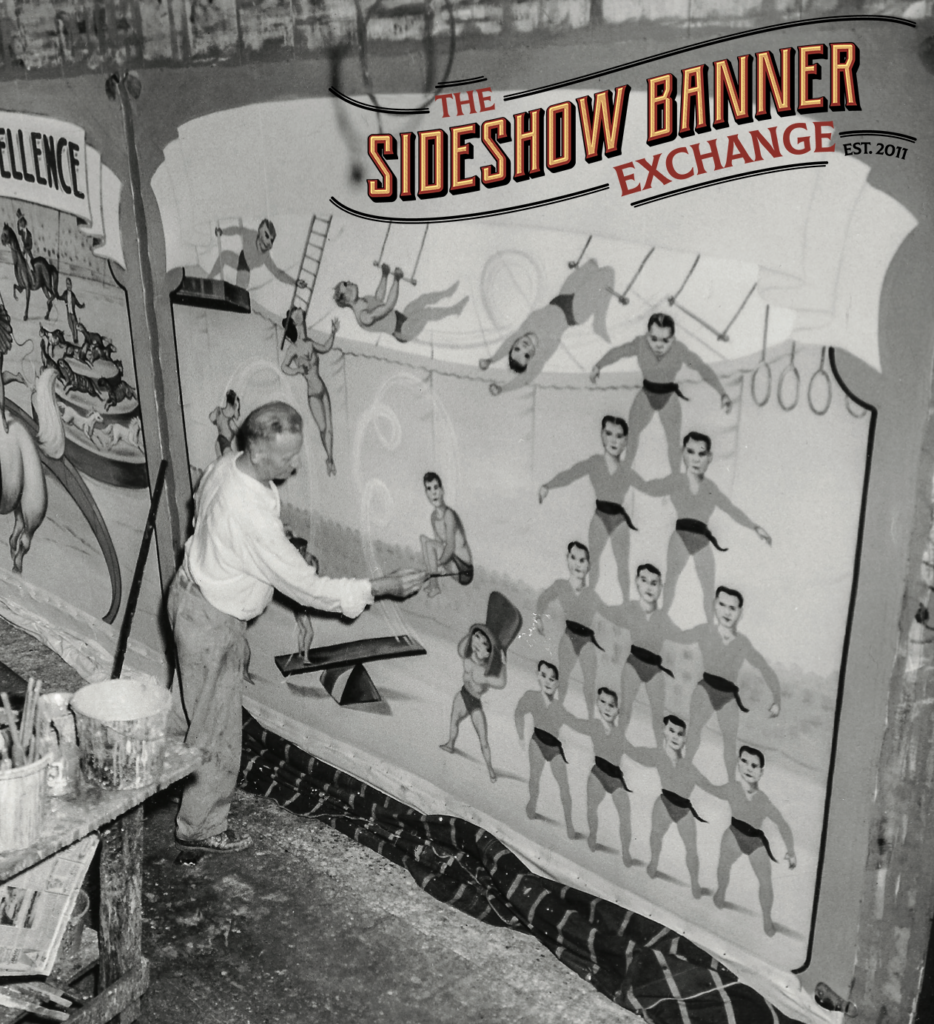 Both Johnson and Eisman's style incorporated a balance of background color and the orange of the overall banner. Johnson was even quoted, saying the secret of banner art "is the color and never mind if you exaggerate the subject matter.The idea is to attract attention.They call it flash."

Johnson exaggerated, or as he preferred to say, "embellished" the subjects by demonstrating contrast with the freaks among the norm. For instance, he often showed a giant standing with much smaller men.
He started a banner by sketching the general layout in black ink, which was then primed and then the colors were blocked in. The detailing, broad lines, and showcased highlights were the final parts to a banner that made it particularly attractive to onlookers. Throughout this, he used specialized techniques to ensure that banners stood up in the rain or shine; this was important to show owners.
His style will live on for many years as something that made people pay up and brought pleasure to people, and still does. Fred Johnson will always be one of the top two banner painters of all time, and surely deserves his title of "Most Prolific."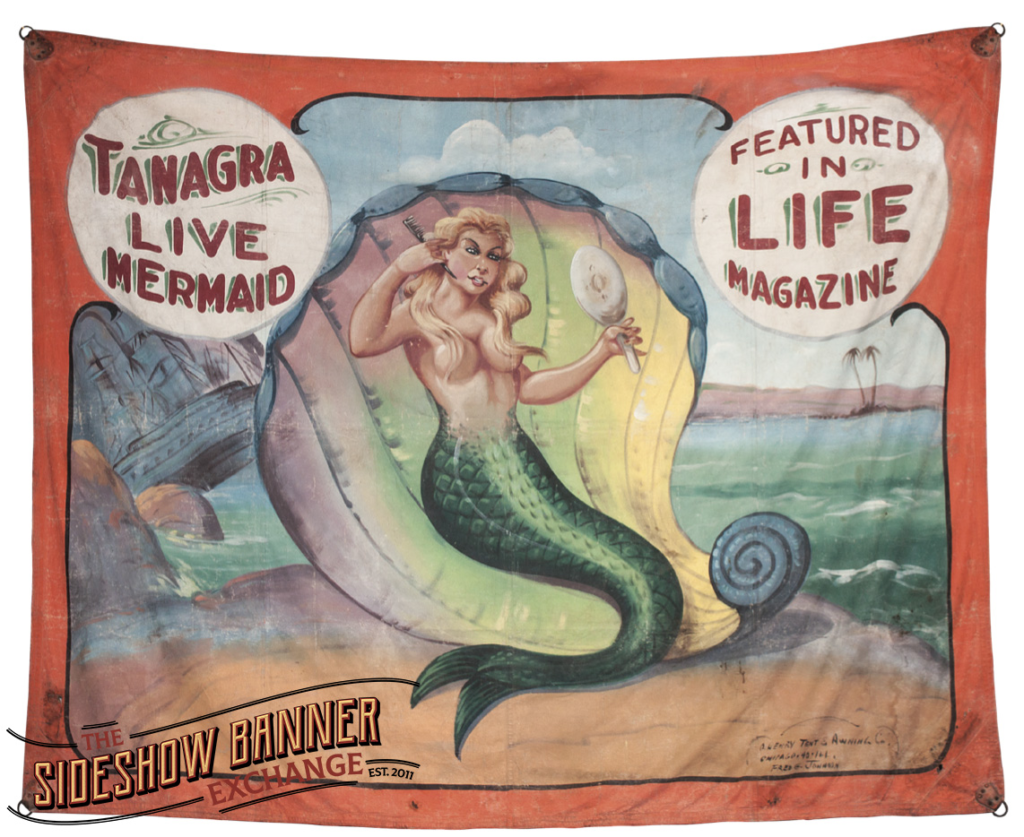 Do you have a Fred Johnson Sideshow Banner for sale? Click here to contact usnow, we are interested in buying any and all Snap Wyatt paintings.
For a continued biography and an identification guide on Fred Johnson, purchase the softcover book, Painters of the Peculiar, here!